Award-winning elementary education
All of our Elementary classes utilize the award-winning Teaching Strategies curriculum, which has been proven to prepare students for academic rigor and promote social-emotional development. We also proudly follow the VESS teaching model, which was developed out of Harvard University's Project Zero.  Our teachers strive to support all children with inclusivity and State learning guidelines. Students are encouraged to use their creativity and push themselves to expand their reach while learning new topics in a relevant, creative, and engaging way.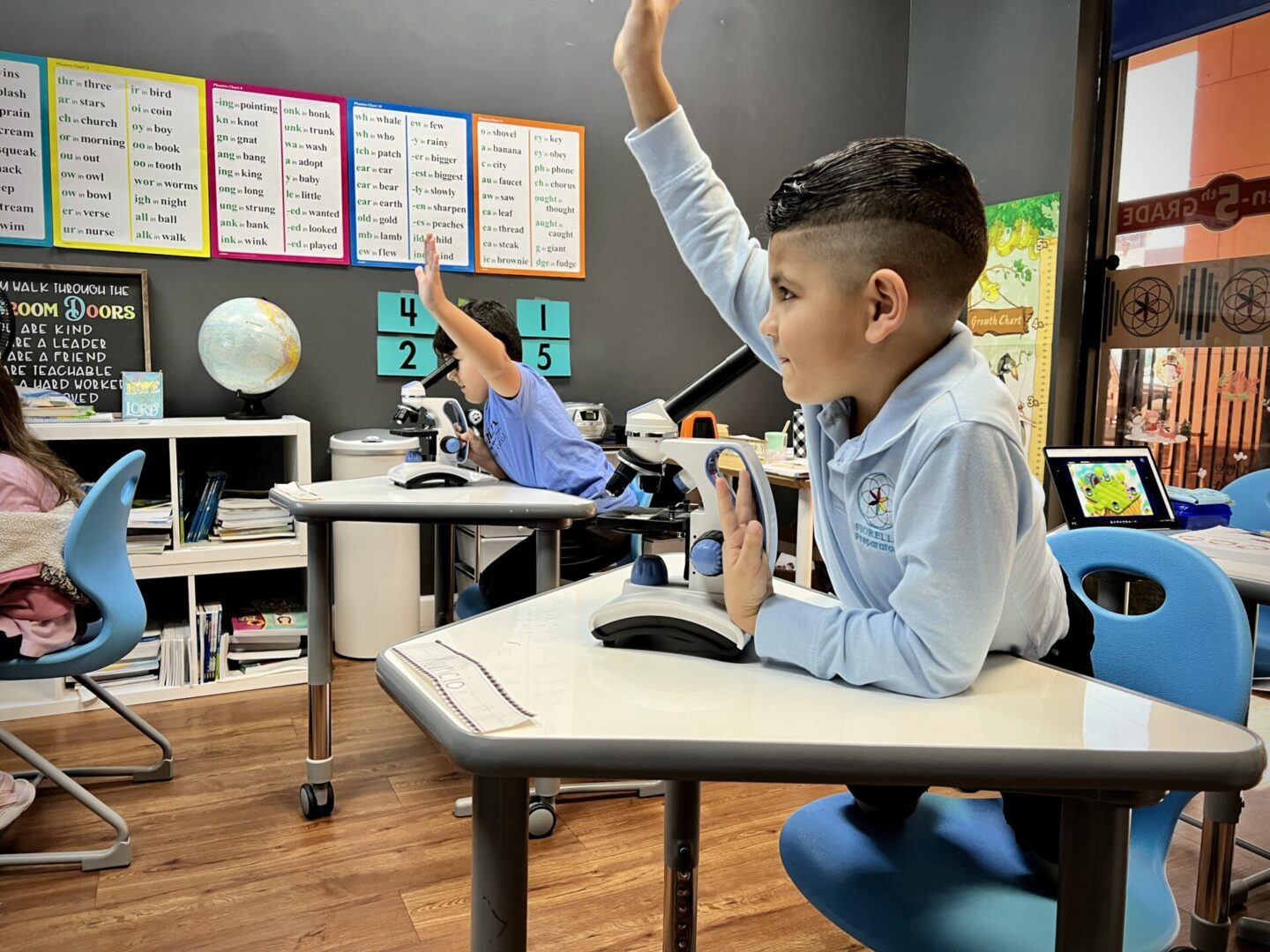 Diverse Elective Program
Fiorella Preparatory School students have access to a wide variety of electives, allowing them to explore their interests in a safe and fun environment. Every child can find an elective that meets their unique interest, whether it be Arts, Music, Physical Fitness, or Coding. With more electives planned for the future.
Christ-Centered Education 
At Fiorella Preparatory School, we believe that God is love and that His son Jesus gave His life for us. This kind of sacrificial, unconditional love is what we cling to in all aspects of education, character development, and business. Your family's values will come first in all that your child's experiences at Fiorella, starting with prayer and worship in the classroom, Bible-based times of study, and faith-led staff. 
Spiritual growth in the early stages of your child's life and education is something that God promises won't return void!


All-Natural, Wholesome Nutrition
Fiorella has gone to great lengths to provide a nutritionally beneficial meal plan for our young students. What started as a mission to teach children healthy choices and how poor food can affect our moods and energy levels grew into a robust program that has made the difference when choosing where to educate your child.
innovative elementary campus
Fiorella Preparatory School's brand new elementary campus features sleek modern classroom design, innovative exercise space, safe learning environments and elective classrooms for the Arts, Coding and Science.
A safe, clean and innovative environment is a crucial part of your child's education. Fiorella Preparatory School's new elementary campus is a place where your child can learn, grown, and thrive.